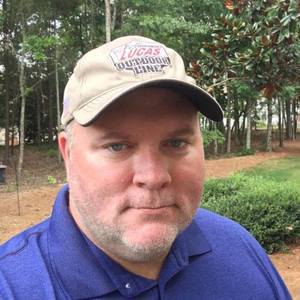 Jason Young
Co-Host of Infinite Loopback
Jason Young is a solutions architect living in Atlanta. He cut his teeth on Apple technology in the early 80's learning how to program in Logo on an Apple II starting in the 3rd grade. When not geeking out with the fellows he enjoys fast cars, competitive shooting, UGA football, his sporting dogs (German Shorthaired Pointer and Labrador Retriever), and putting his advanced degrees in BBQ to good work on the smoker.
Jason Young has hosted 34 Episodes.
October 27th, 2017 | 46 mins 34 secs

amazon prime instant video, anker, iphone x, movies anywhere, usb-c, watchdots

The guys discuss the iPhone X pre-orders (recorded the Sunday before pre-ordering), USB-C inconsistencies, Movies Anywhere by Disney, Brian's WatchDots, and will we see Amazon on the Apple TV before the end of the year?

October 15th, 2017 | 41 mins 46 secs

google home max, hbo, pixel 2, sonos, uber

The guys talk about the Pixel 2 removing the headphone jack, the HomePod vs. Google Home Max vs. Sonos One, why there's no Apple Watch podcast apps, Uber had scary access to your iPhone (again!), and HBO announces an iOS-based app show, and more!